Latest news from EarMaster ApS
New video tutorial for music teachers - May 5, 2014
A new video tutorial is now available. It explains in details how to create exercises with EarMaster Cloud and assign them to classes of students.
The tutorial also cover the automatic loading of student results on the Student Result Overview window of EarMaster, as well as the system which queues multiple assignments given to users.
This new tutorial follows a first episode where we explained how to easily set up a EarMaster Cloud account and upload lists of students.
To watch the video, please click here
To read more about how EarMaster can be integrated in your daily teaching workflow, please visit our EarMaster for Educational use page.
Help file now available in Spanish - April 24, 2014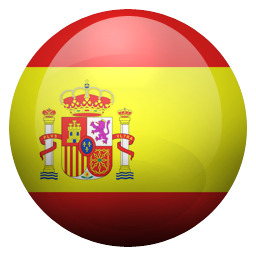 The complete documentation of EarMaster 6.1 is now available in Spanish in a new free update!.
To obtain the full help filoe in Spanish, simply update EarMaster 6.1 (Pro or Teacher edition) to the newest build.
Normally, an invitation to download the latest update should displayed in EarMaster when starting it, but if it doesn't show you can simply go to the Help menu of EarMaster, and click on "Check for Updates...".
Full range of educational versions available - January 2, 2014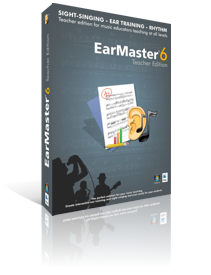 Finally, they are all there! The full product range of educational versions has been updated to version 6. The new educational versions include:
EarMaster 6 Teacher Edition - For music educators. Includes a Course editor and reporting tools.
EarMaster 6 Lab Packs - Multi-seat license for music schools. Include both EarMaster Pro 6 and EarMaster Teacher 6. Local Network compatible.
EarMaster Cloud - A new Cloud solution for schools including licenses for EarMaster Pro 6 and EarMaster Teacher 6 for both home use and school use. EarMaster syncs all assignments, results and licenses automatically over the internet.
For more details on the new educational versions of EarMaster, please visit: EarMaster for Educational Use
EarMaster at the SEMPRE Conference on London - April 7, 2014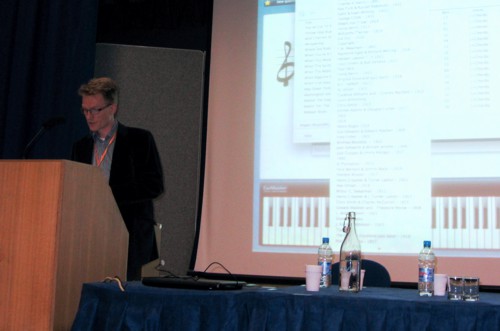 We have just come back from the 2014 SEMPRE conference which was held at the University of London, UK.
The SEMPRE conference is a yearly event gathering leading researchers and representatives in the field of music technology.
Hans Jakobsen did a complete presentation of the educational features of EarMaster 6 for a full room, including EarMaster Cloud, the new melody database with MusicXML import, the class and student administration tools, and more. Judging from the enthusiastic feedback we got after the session, it seems that EarMaster is a real hit in London!
We would like to thank our friend and colleague Dr. Evangelos Himonides for his kind invitation and an impeccable organization of the conference. See you next year!
EarMaster is one of Denmark's fastest-growing companies - January 7, 2013

EarMaster has been awarded the Gazelle prize two years in a row by Danish financial newspaper Børsen for being one of Denmark's fastest-growing companies i 2011 and 2012.
What this means for EarMaster users is that they are in good hands! We know what we do, and we do our best to do it well. EarMaster is on the way up, and all signs seem to lead to great new releases in the future. So stay tuned, and remember to train your ear!