Latest news from EarMaster ApS
EarMaster 7.1 Major Update Released - January 9, 2019
EarMaster 7.1 is the latest major update of EarMaster on PC and Mac. It includes tons of under-the-hood improvements as well as awesome additions. Here's some of the new things you'll find in EarMaster 7.1:
Clap rhythms into a microphone
We've heard you loud and clear: mic input for rhythm clapping has finally been added to EarMaster 7!
Available now in the Rhythm Clapback and Rhythm Reading exercises!
445 new Classical Music scores
EarMaster's Score Library now includes over 445 scores for Classical music, including works by Bach, Mozart, Haydn, Monteverdi and many more. These scores have been added in collaboration with the French Conservatoire National des Arts et Métiers (CNAM) and their excellent music library project NEUMA.
You can use these scores when configuring a customized melodic or rhythmic exercise based on the score library.
Czech translation available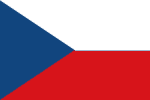 You can now also use EarMaster 7 in Czech!
MusicXML import now su

orts dynamics
EarMaster now imports and interprets both the general sound dynamics values and the individual note dynamics values included in MusicXML files. This will enable a smoother, more musical and nuanced playback of scores.
How to get EarMaster 7.1
EarMaster 7.1 is a free update for all EarMaster 7 users on PC and Mac. To obtain it, start EarMaster while connected to the internet and follow the on-screen instructions.
If you haven't yet upgraded from EarMaster 5 or 6, now is the perfect time - the upgrade costs only half the price of a regular license! Buy now >>
---
New Chinese distributor and website - March 12, 2018
EarMaster and C&J Marketing are joining forces to introduce EarMaster to Chinese musicians and music schools. Besides offering a local website, local support and active promotion of EarMaster products, C&J Marketing are also distributing the software via their network of resellers.
Here is the official statement:
EarMaster ApS, the developer of EarMaster—The easy, motivating and efficient software to become a better musician, are proud to announce that they have signed an exclusive distribution agreement with C&J Marketing Software Co., Ltd.

China is currently the fastest growing market in the world. The agreement, which goes into effect immediately, allows C&J Marketing Software Co, Ltd. to take an active role in growing sales for EarMaster in China through distribution and marketing in the Chinese market.

"We are very happy to partner up with C&J Marketing Software. They are a growing software distributor focused on the Mac platform in China, and have already proven to be a solid asset to EarMaster's growing presence in China. This is exactly the type of relationship we look to develop. C&J Marketing Software is focused on providing customer service, customer support, and offers a local interlocutor for our customers in China", mentions President Hans Jakobsen. "This business relationship will make it possible to increase EarMaster's sales in China in the coming years, and help it become a staple on the computers of Chinese musicians."
---
EarMaster nominated for NAMM TEC AWARDS 2017 -December 22, 2016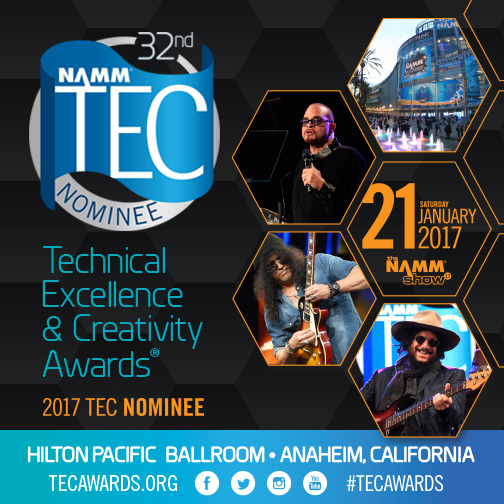 EarMaster has been nominated by the music industry for the 32nd NAMM TEC Awards in the Best Audio Educational Tool category!
This is a huge honor for our company, and we're extremely happy to see that our continuous work on EarMaster has put ear training in the spotlight.
The NAMM TEC Awards are the "Oscars" of the pro audio and sound recording industry. It's where the most outstanding products in the worlds of music making, live performances, video games, television and films are recognized and where creative luminaries like Les Paul, Quincy Jones, Pete Townshend and Stevie Wonder are celebrated for their musical contributions. (Quoted from TEC Awards website)
Thanks to you all for your continuous support. Now let's hope that EarMaster will take the TEC award home on January 21, 2017 at the The NAMM Show!
More info about the TEC awards: https://www.tecawards.org/
---
New video tutorial for music teachers - May 5, 2014
A new video tutorial is now available. It explains in details how to create exercises with EarMaster Cloud and assign them to classes of students.
The tutorial also cover the automatic loading of student results on the Student Result Overview window of EarMaster, as well as the system which queues multiple assignments given to users.
This new tutorial follows a first episode where we explained how to easily set up a EarMaster Cloud account and upload lists of students.
To watch the video, please click here
To read more about how EarMaster can be integrated in your daily teaching workflow, please visit our EarMaster for Educational use page.
---
Help file now available in Spanish - April 24, 2014
The complete documentation of EarMaster 6.1 is now available in Spanish in a new free update!.
To obtain the full help filoe in Spanish, simply update EarMaster 6.1 (Pro or Teacher edition) to the newest build.
Normally, an invitation to download the latest update should displayed in EarMaster when starting it, but if it doesn't show you can simply go to the Help menu of EarMaster, and click on "Check for Updates...".
---
EarMaster at the SEMPRE Conference on London - April 7, 2014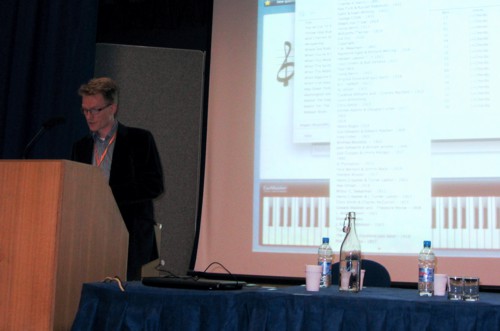 We have just come back from the 2014 SEMPRE conference which was held at the University of London, UK.
The SEMPRE conference is a yearly event gathering leading researchers and representatives in the field of music technology.

Hans Jakobsen did a complete presentation of the educational features of EarMaster 6 for a full room, including EarMaster Cloud, the new melody database with MusicXML import, the class and student administration tools, and more. Judging from the enthusiastic feedback we got after the session, it seems that EarMaster is a real hit in London!
We would like to thank our friend and colleague Dr. Evangelos Himonides for his kind invitation and an impeccable organization of the conference. See you next year!
---
Full range of educational versions available - January 2, 2014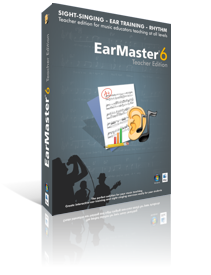 Finally, they are all there! The full product range of educational versions has been updated to version 6. The new educational versions include:
EarMaster 6 Teacher Edition - For music educators. Includes a Course editor and reporting tools.
EarMaster 6 Lab Packs - Multi-seat license for music schools. Include both EarMaster Pro 6 and EarMaster Teacher 6. Local Network compatible.
EarMaster Cloud - A new Cloud solution for schools including licenses for EarMaster Pro 6 and EarMaster Teacher 6 for both home use and school use. EarMaster syncs all assignments, results and licenses automatically over the internet.
For more details on the new educational versions of EarMaster, please visit: EarMaster for Educational Use
---
EarMaster is one of Denmark's fastest-growing companies - January 7, 2013

EarMaster has been awarded the Gazelle prize two years in a row by Danish financial newspaper Børsen for being one of Denmark's fastest-growing companies i 2011 and 2012.
What this means for EarMaster users is that they are in good hands! We know what we do, and we do our best to do it well. EarMaster is on the way up, and all signs seem to lead to great new releases in the future. So stay tuned, and remember to train your ear!
---
EarMaster available at Berklee College of Music - August 2, 2012
We just returned from Berklee College of Music in Boston, MA where EarMaster was presented by managing director and creator of the EarMaster software Hans L. Jakobsen.
Starting from this semester, all students enrolled at Berklee will be able to sharpen their aural skills freely - and efficiently! - with EarMaster at the Learning Center. Needless to say, we are delighted to support the ear training of thousands of students from all continents at such a leading institution as Berklee.
We would like to thank the staff of Berklee, and particularly Allan Chase (Chairman of the ear training faculty) and Pablo Vargas (Director of Learning Support Services), for their kind invitation and warm welcome. Other training sessions should be available already during the Fall semester. For more info, please visit: http://learningcenter.berklee.edu/Training_Sessions/Classes_Offered/classes/Ear_Training.
About Berklee College of Music (quoted from Berklee's website):

Berklee College of Music was founded on the revolutionary principle that the best way to prepare students for careers in music is through the study and practice of contemporary music. For more than half a century, the college has evolved to reflect the state of the art of music and the music business. With more than a dozen performance and nonperformance majors, a diverse and talented student body representing more than 70 countries, and a music industry "who's who" of alumni, Berklee is the world's premier learning lab for the music of today-and tomorrow.
---