Preparatory course for
RCM Voice exams: levels 1 to 6
Be ready for the big day!
A complete set of interactive exercises to get ready for the voice exams of the Royal Conservatory of Music at levels 1 to 6.
RCM Voice | Levels 1-6 includes 34 modules with 4 to 8 lessons each.
The modules cover the requirements of a RCM Voice exam for these topics:
- Technical (e.g. singing scales)
- Clapback
- Singback
- Intervals
- Sight-singing
- Harmonic ear training (chord identification)
RCM Voice | Levels 1 to 6 is a stand-alone license. It doesn't require you to have EarMaster Pro 7. When you purchase a license, you get a serial number that can be used in EarMaster 7 to unlock the RCM Voice | Levels 1-6 course.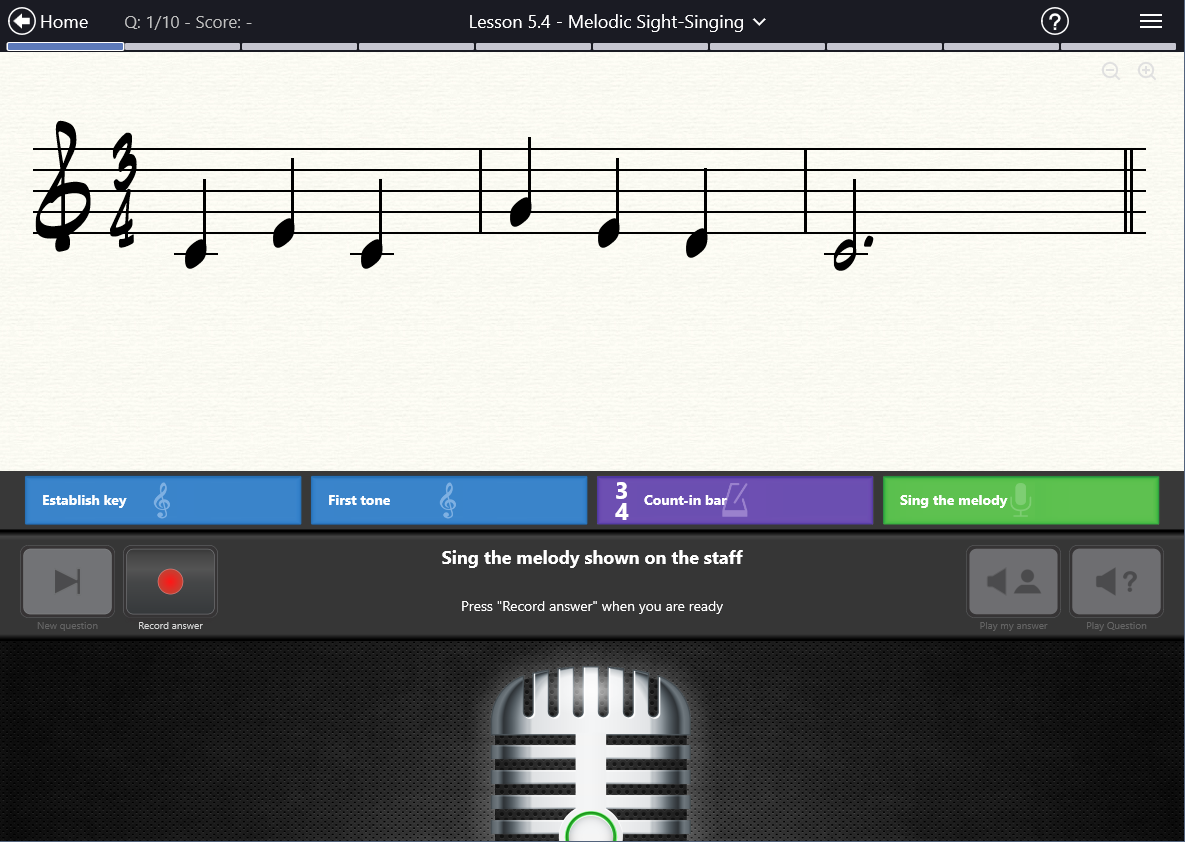 Notice: The Royal Conseratory of Music is not affiliated with the RCM Voice Levels 1-6 course provided by EarMaster.