Download the free version of EarMaster
The complete music theory trainer:
ear training, sight-singing, rhythm training, Jazz, and more
Free unlimited content:
- 4 modules in the Beginner's Course -
- Interval Identification (customized exercise mode) -
- Chord Identification (customized exercise mode) -
Download on PC and Mac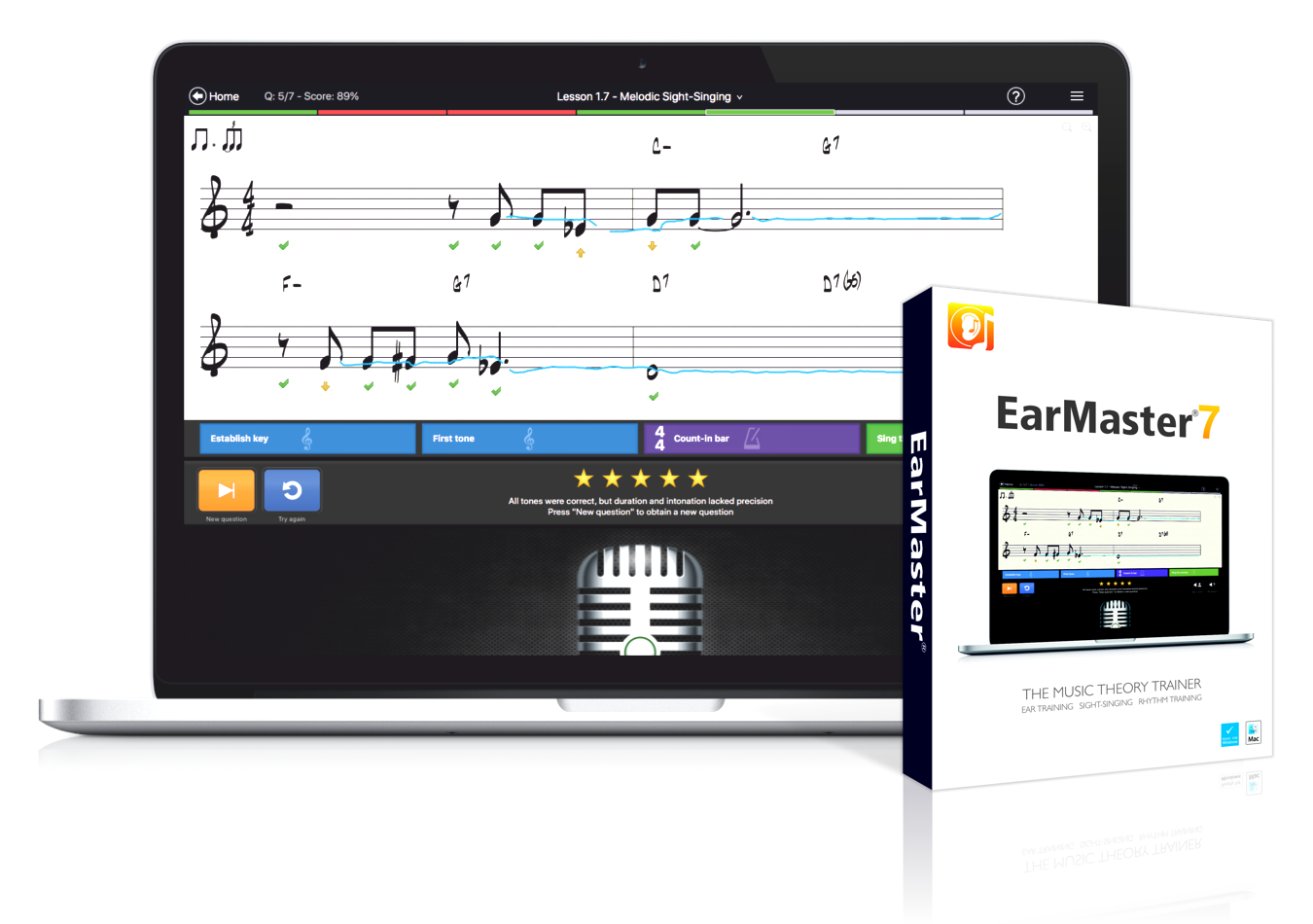 Works with:
Windows 7, 8, 10 and 11
macOS 10.12 or newer

You like the free version and want more? Just unlock more content! Here's how to buy EarMaster:
PC, Mac & iOS: Subscribe for a low monthly fee
PC & Mac only: Buy a license
iOS only: Buy in-app purchases within the App
For schools: Discover EarMaster Cloud for remote teaching and eLearning
5 tips to make solid progress faster
Be consistent
5-10 minutes of practice every day gives better results than one hour once a week.
Sing as much as possible
Singing the intervals, scales and melodies will help you progress much faster.
Hang on!
After only a few sessions, your aural skills will already start to improve.
Diversity is key
Use all the activities! They will add new dimensions to your musical ear in each their own way.
Mark the pulse
Mark the pulse with your feet when clapping rhythms or singing melodies. It will help your rhythmic accuracy.