Download the free version of EarMaster
The complete music theory trainer:
ear training, sight-singing, rhythm training
Free unlimited content:
- 4 modules in the Beginner's Course -
- Interval Identification (customized exercise mode) -
- Chord Identification (customized exercise mode) -
If you like EarMaster, just unlock more content! Here's how to buy EarMaster:
PC, Mac & iOS: Subscribe for a low monthly fee
PC & Mac only: Buy a license
iOS only: Buy in-app purchases within the App
For schools: Discover EarMaster Cloud for remote teaching and eLearning
---
Download on PC and Mac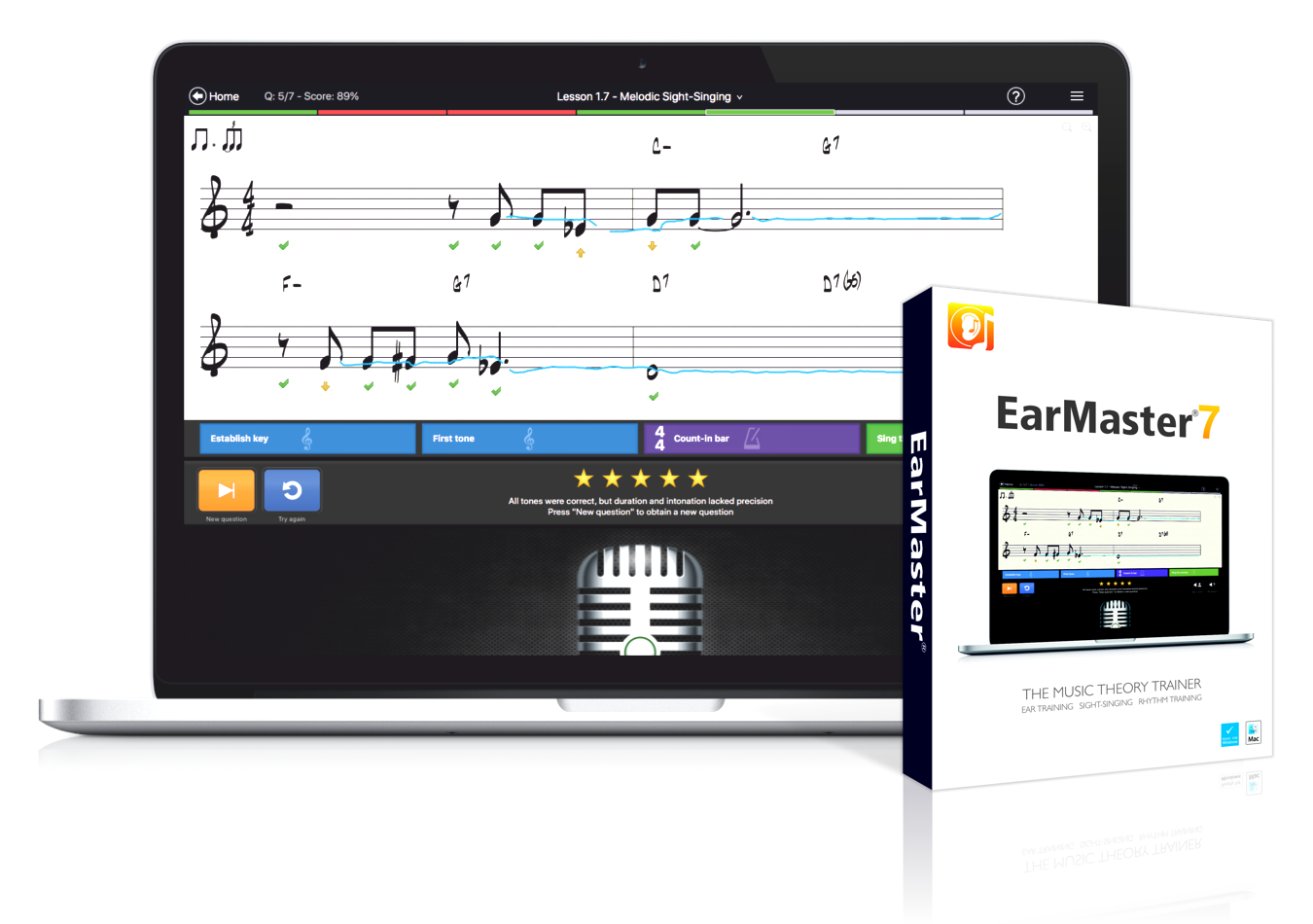 Works with:
Windows 7, Windows 8 and Windows 10
macOS 10.12 or newer

How to install on PC and Mac: Once the software has been downloaded, you need to install it. To do that, double-click on the downloaded file and follow the on-screen instructions. Once the software has been installed, you'll find it at the same place as the other applications on your computer.
---
Download on iPad and iPhone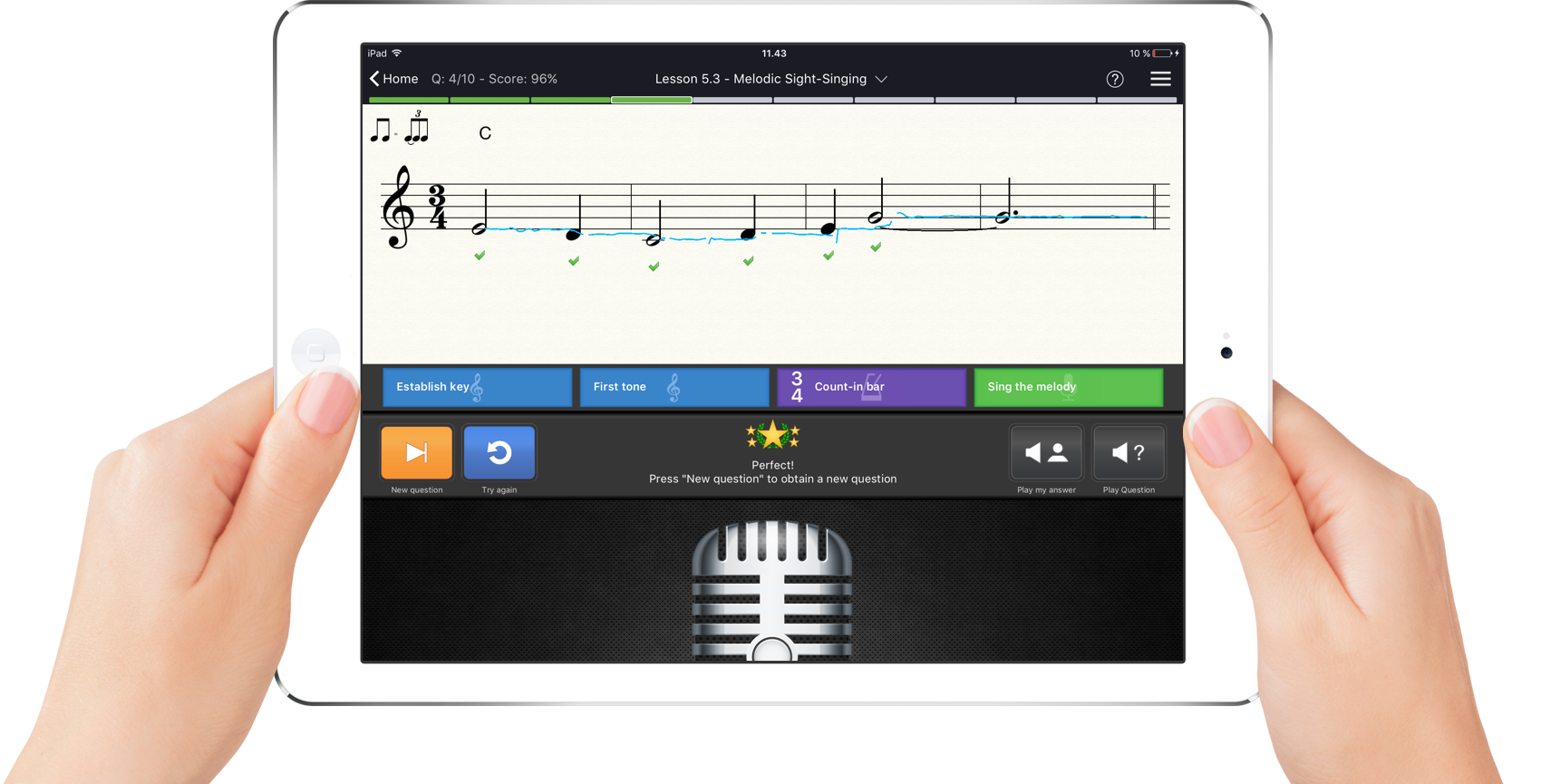 Works with:
iPad and iPhone running iOS 10 or newer

5 tips to make solid progress faster
1. Be consistent - 5-10 minutes of practice every day gives better results than one hour once a week.
2. Sing as much as possible - Singing the intervals, scales and melodies will help you progress much faster.
3. Hang on! - After only a few sessions, your aural skills will already start to improve.
4. Diversity is key - Use all the activities! They will add new dimensions to your musical ear in each their own way.
5. Mark the pulse - Mark the pulse with your feet when clapping rhythms or singing melodies. It will help your rhythmic accuracy.